Values
Whilst the Omnium story began before 1971, it took a real turn when Achille LASCAR, the current director, arrived on board. The sales network has considerably extended, supported by the President's values: believe, dare, act.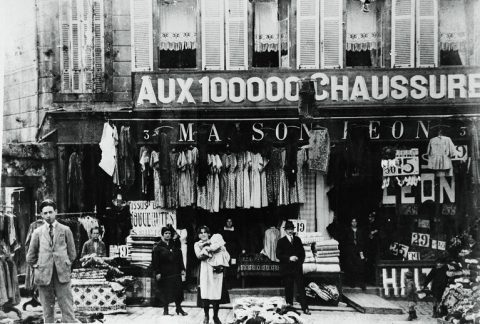 The founding principles

The original Breton group was built around century-old family brands that resemble it. Devred 1902 and Bouchara brands have naturally taken their place within the Omnium family. The Lascar family created EURODIF in 1980, the brand took the name of BOUCHARA in 2017.

The current director, Robert Achille LASCAR, continued to grow the family's heritage left by his grandfather Léon LASCAR in 1921 and his father Robert LASCAR in 1971.

The sales network has grown stronger during the 90's, supported by the President's values: believe, dare, act.
Believe in a prosperous future no matter what the obstacles and the economic context are,
Remain competitiveby daring to undertake, innovating and taking measured risks
Thinking strategically to boost the growth and open new stores in France and abroad

The Group's desire has always been to succeed together. The true wealth of the Omium's group is above all human.